The Place:
The Red Lion
Hanalei on Hotel
Circle in Mission
Valley.
The Agenda:
Thursday:
Registration and
check-in, followed
by an evening
Mixer on the
swimming pool
lanai.
Friday:
General Meeting,
8AM to 5PM with an
evening bus trip to
Viejas for casino
and shopping.
Saturday:
General Meeting,
8AM to Noon,
followed by a
Dinner Cruise on
San Diego Bay.
Hospitality:
The Ronald J. Terry
San Diego chapter
hosted a hospitality
room opening
Wednesday noon
for early arrivals
and went pretty
much full-throttle
until midnight
Saturday.

Wednesday, October 21

Early arrivals found the San Diego chapter ready and
willing with a generously stocked hospitality room.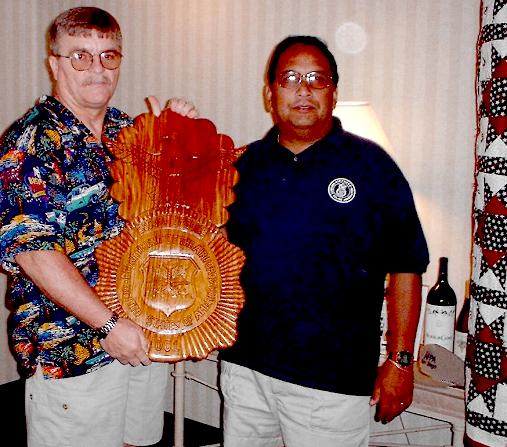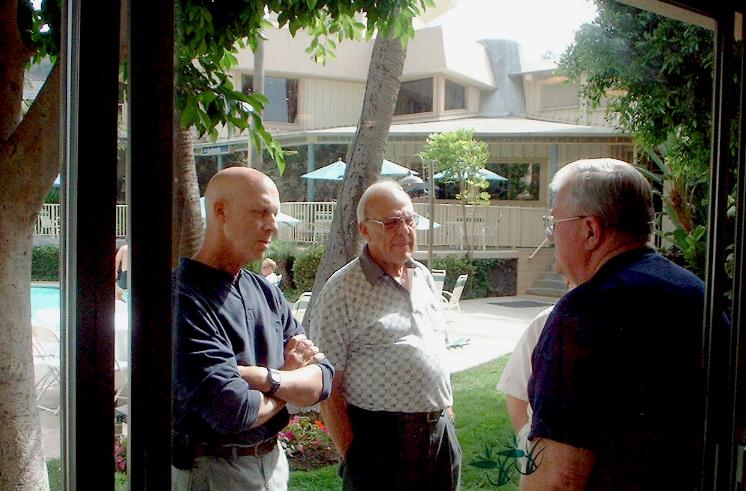 Tom Iverson and Johnny Charfauros From the hospitality room one could see
hold replica of a Air Force Security the lanai and pool if those big guys weren't
Police badge given to national. blocking the view.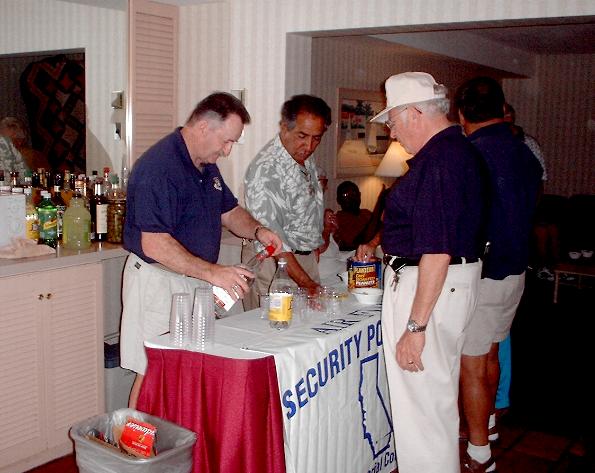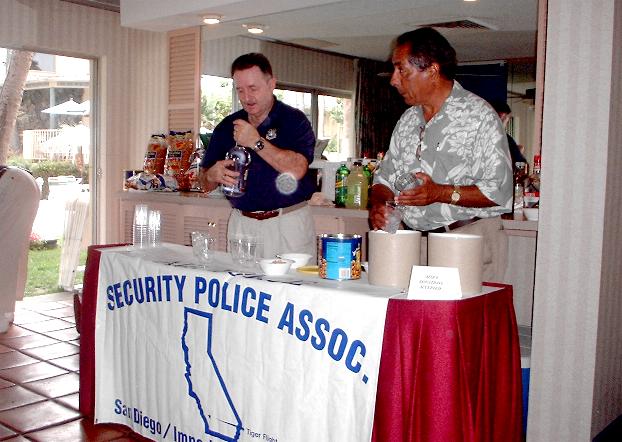 Left: Al Rappoport, vice prez of the San Diego chapter checks out the service.
Right: Don Dimmick and Armando Rodriquez worked the hospitality counter.